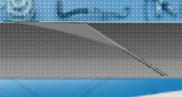 484 Soutter Street
Pretoria West
Gauteng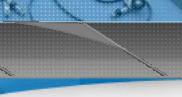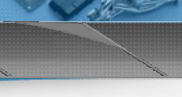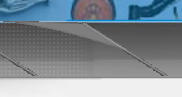 Download a QR Code reader for your
cell phone if not present then
Scan this image using your cell phone
QR Code reader to load the Bemow
Spares website url on your cell phone
web browser.
Staff undergo intensive training in suspension
theory and practical seminars, supervised by
experts. This means that for you, as an ambitious
driver, you are dealing with partners who can offer
you top-class know-how about innovative
technologies, combined with competent advice and
practical expertise.
Innovation and expertise in the field of original
equipment provide the basis for the high level of
popularity and success on the spare parts market
around the world. The brand name "Elring - Das
Original" has long since become a trademark for
outstanding quality, safety, service, availability and
reliability

.

One of the global leaders in passenger car and
commercial vehicle spare parts, febi bilstein is
constantly setting new standards in the
independent aftermarket: More than 20,000 OE
quality spare parts, the highest standards of
service and cutting edge logistics From steering,
engine, braking, chassis and wheel fastening
technology to vehicle electronics and pneumatics
The leading suppliers of engine components for
the independent aftermarket including the
premium brand KOLBENSCHMIDT,Engine
Components, far beyond the requirements of
ISO 9001. Quality Management is now also
certified to ISO/TS 16949. Packaging with
forgery-proof holograms ensure that our
customers receive original KOLBENSCHMIDT
products.
Multi-layer steel (MLS) cylinder-head gaskets -
innovative sealing solutions for new engine
designs.Increasing torque and performance with
decreasing consumption and emissions. The
development goals in engine construction
determine the requirements of modern gasket
systems. As a leader in technology, an original
equipment manufacturer transfers all of his
expertise, experience and quality into the
replacement parts business. With a broad
product palette, we supply VICTOR REINZ
cylinder head gaskets for all conventional BMW
passenger car and commercial vehicle engines.

Sachs clutches are the result of decades of
experience and expertise in development and
production.
Sachs is one of the major clutch manufacturers
and O.E suppliers in the world. Continuous
development work,
extensive long term testing, state of the art
production technology and ISO 9000/2 certification
are reasons why most of the worlds motor
manufacturers insist on Genuine Sachs Parts.
Proven design, the use of high quality materials
and a comprehensive quality management system
ensures that SACHS clutches are endowed with
first class performance, reliability and a long
operational life.

New products are ISO 9002 and QS 9000 certified
conforming to strict international
quality standard. Products include new clutch kits
for light, medium and heavy commercial vehicle
applications including ACE twin disc angle spring
clutch assemblies.
To operate efficiently while minimising wear and
emissions, a combustion engine requires the
temperature to remain as constant as possible.
Thermostats are used exactly for that purpose,
as they regulate the engine temperature with
coolant.
PIERBURG is one of the leading manufacturers of
high-quality emission control, air & fuel supply and
vacuum generation products. Motor Service offers
PIERBURG premium-brand automotive parts for a
wide range of automotive applications. Providing a
variety of service-oriented support offerings.
PIERBURG product range - engine control and
emission control
• Air supply systems
• Emission control systems
• Secondary air systems
• Fuel supply
• Vacuum generation
• Oil pumps
• Water pumps
"Going the extra Mile - with a Smile"